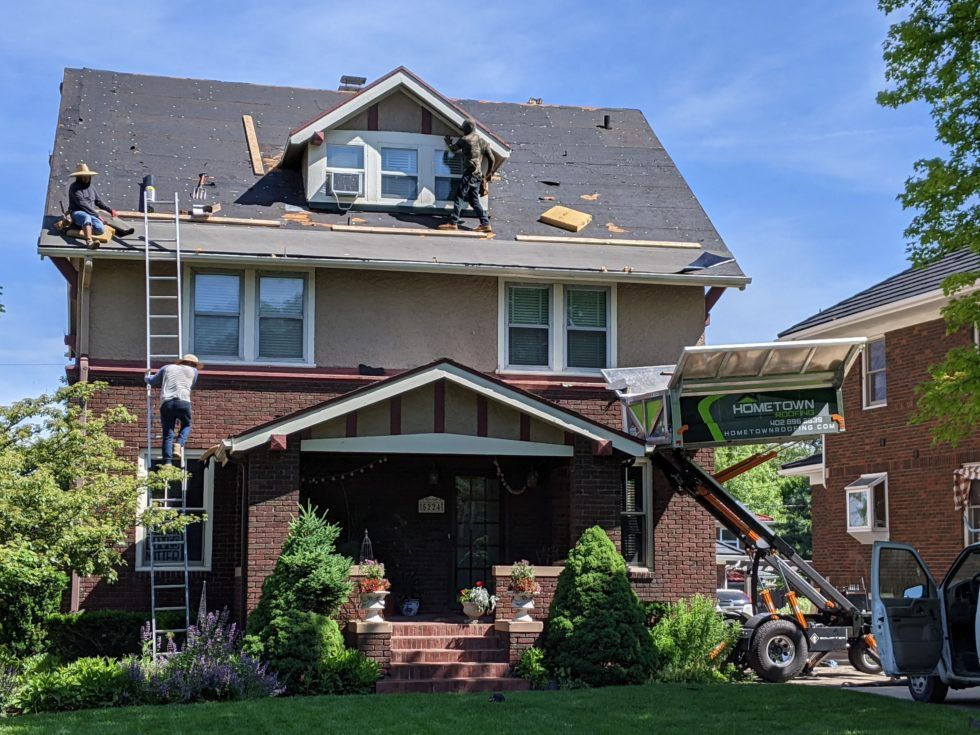 Choosing a Professional
You've decided you need to fix your home. You know you can't do it yourself, so you decide you should hire a professional. But how do you decide on who to call? There are a few things to keep in mind when picking any contractor (not just a roofer!):
How Long They Have Been In Business
Obviously, it means the business is doing something right if it has survived for a long time, especially in the construction world. It also means that the business is more likely to be around in the future if something goes wrong with the work they've done! Some roofing companies will go under after only a couple of years and then when the work they did fails, they're nowhere to be found. Then you have to start your search all over and pay even more to fix the issues.
Do They Have Insurance?
You would think that insurance is a requirement if a company is doing construction on your home, and in Nebraska, it is! That doesn't mean that every contractor follows that law though. Smaller contractors may not want to pay the premiums for insurance, so they skip it altogether. Why does this matter to the homeowner though? Well, if something were to happen at your home and the contractor DIDN'T have insurance, you could be stuck with the bills involved! A contractor should carry their own insurance to take that risk off the shoulder of the homeowners and put it squarely on their own where it belongs.
Are They Based Near Your City?
After a hailstorm, it's possible you will get roofers knocking on your door offering an estimate and to do your roof within a week. These roofers are what we call "storm chasers" that just follow where the big storms are to cash in on the hail damage claims. Most of these crews are from other states and bring their own materials. Why would this be a problem?
Since each state follows different building codes, they wouldn't be familiar with the ones for your state. This could lead to a subpar installation for your area that will fail very quickly. They also wouldn't be around if you have any issues with their work, just like in the first point. By bringing their own materials, you can't verify the quality of the material. Not every material is available in every region as well. It could be possible to get a product you can't fix because it isn't sold in your region! Manufacturers can also refuse to honor a warranty if you have a material you shouldn't have in your area. Talk about a hassle!
Reviews, Reviews, Reviews!
This is probably pretty obvious, but read all the reviews you can. Read them from different sources like Facebook, Google, and Customer Lobby. Take all the reviews seriously and also make note if the business owner responds to the reviews! An owner who is invested in making sure all their customers leave happy will continue the outreach even after the money has exchanged hands.
Just based on these criteria, you should be able to weed out the contractors who are just in it for a quick buck and focus your contractor search on the ones that will take care of you. Of course, Hometown Roofing is hoping to meet these criteria and would love to help you with your home project! Contact us so we can get started today.