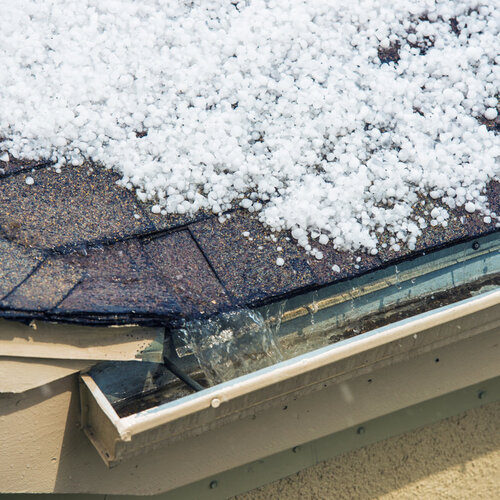 Get Help Making Your Claim
Dealing with roof insurance claims can be a difficult process – it's just one of the many challenges of dealing with storm damage repair. The first step is to contact your insurance company and report the damage. They will likely send out an adjuster to inspect the damage and determine how much of the claim will be covered. From there, you will need to work with the adjuster to get the repairs approved. But if that all sounds a little too stressful or confusing, there's no reason to worry. We can be there to help you make your roof insurance claim in Omaha, NE or the surrounding area. Reach out at 402-896-3639 to get the process started.
When to Make a Roof Insurance Claim
One of the first challenges many people face is trying to decide whether they should make a roof insurance claim. Some insurance companies have very strict rules about when claims can be made, while others are much more lenient. It's important to check with your insurance company to see what their policies are before making a claim. This is just one of the many things our team can help with if you reach out for assistance with a roof damage claim.
One of the most common reasons people choose not to make an insurance claim is because they're worried about their rates going up. And while that's a valid concern, it's important to remember that insurance companies take into account a number of factors when deciding whether to raise rates, including the number of claims made and the severity of those claims. With our thorough understanding of the process of making a roof storm damage claim, you can gain valuable insight that can help you make more informed decisions, as well as decisions that can better your chances of making a successful claim.
We're Here to Help
We know how stressful the process of making a roof storm damage claim can be. It's just one of the many stressful things you will have to deal with after your roof is damaged in a storm. That's why we always work to provide our clients with the best possible service and results. Our years of experience have given us the knowledge and skills necessary to help you through every step of the roof damage claim process, from filing the initial claim to dealing with any emergency repairs. Do you need help making a roof insurance claim in Omaha, NE? Get in touch at 402-896-3639.