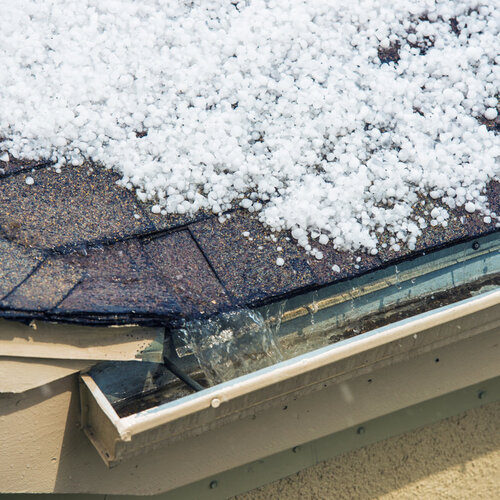 Assistance With Claims
Filing a claim with your insurance company can be problematic, especially if you have never done so before or you aren't sure where to begin. Even if you are familiar with the claims process, you may be aware that it can be beneficial to have the help of a professional roofing team, in order to for the process run smoother and hopefully get the work started quicker. At HOMETOWN ROOFING, we can help you through the process of making a roof insurance claim in Omaha, NE.
Our team is able to check out your roof, determine what the damages are, talk to you about steps that should be taken to repair the damage, and also speak with your insurance company about the work that will be necessary, as well as the costs. Do yourself a favor and call us at 402-896-3639 to help you with this process. You don't want to have to go through it by yourself.
How the Process Works
Once you determine that you have roof damage to your home, you will need to talk to your insurance company. Also, you may want to reach out to a residential roofer, in order to get a quote or have an inspection completed. If you work with us, we can arrive as soon as it is safe to do so and take a thorough look at your roof. This will let you know what the damage consists of. After the inspection is complete, we can talk about what needs to be fixed and provide you with a quote. Since we have experience with multiple insurance companies, we can send the quote directly to them, which might help the work start faster.
Let Our Roofers Help
Navigating through the process of working with your insurance company to file a claim is something you can ask us to do for you. We can take on much of the burden, and you can lean on us to do the roof repairs as well. Let us handle your roof insurance claim in Omaha, NE, and you may be glad you did. Dial 402-896-3639 when you are ready to work with us.