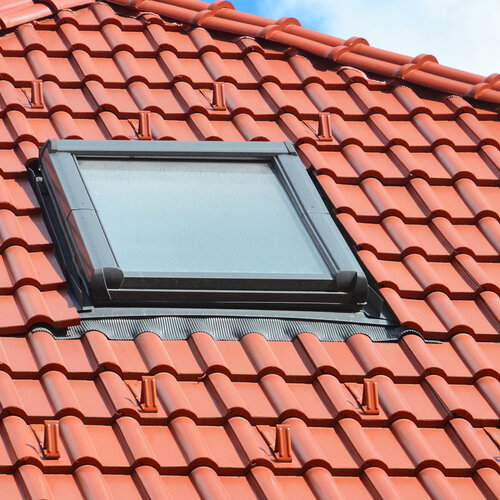 Get Help with Your Skylight
While everyone doesn't have a skylight, if you do have one in your home, you likely understand how special they can be. They let natural light in on sunny days, and you can see the stars at night without having to go outdoors. On the other hand, when they are wearing out or defective in some way, this could lead to large problems or damage. Luckily, our team at HOMETOWN ROOFING can help you with any skylight problems that arise.
We are a residential roofing company that is skilled with skylight repair in Omaha, NE, and are here to help you if you need us. Call us at 402-896-3639 if your skylight starts to leak or breaks, and we can set up an appointment with you.
Things to Look Out For
There are a couple of things that may happen when your skylight is aging, broken, or the seals are breaking down. The glass or Plexiglass in them may break, or you might notice that there is air or water coming in the seals or causing a leak. Both of these concerns need to be addressed right away, in order to limit damage to the inside of your home, as well as your roof. Keep in mind that we provide roof inspection services, where we can also inspect your skylight. With regular inspections, small problems can be caught and possibly prevent large or costly surprises. Also, when there are problems, they can be fixed ASAP.
Work with Our Team
Skylights offer a great aesthetic look to your roof and home, but it is necessary to keep them in good shape. To accomplish this, it may be best to talk to us for skylight repair in Omaha, NE. On the other hand, if you want a new skylight, you can choose to have our team install one for you. Together we can properly maintain this fixture, so it provides you with the view that you want and can enjoy at all times. Reach out at 402-896-3639 when you are ready to talk about what is available. We can't wait to help you.