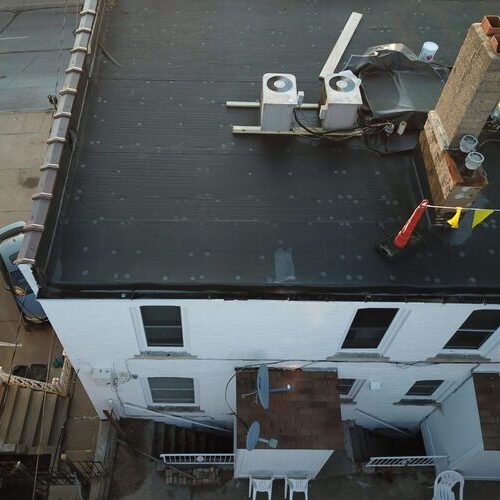 A Durable Choice for Any Business
TPO roofing is made from a durable combination of materials that can withstand the elements for years. It's this durability that has led to its great popularity among single-ply roofing materials, and it's also what makes TPO an ideal choice for any business. Are you considering TPO roofing in Omaha, NE for your business? If so, our team can be there to help every step of the way. Just give us a call at 402-896-3639 to get the process started.
How TPO Roofing Can Benefit You
It's not just the durability of the material that has led to the great popularity of TPO roofing. This option is also highly reflective, a fact that can help to reduce the amount of heat that enters your building. This can, in turn, lead to lower energy costs during the summer months and can even help to extend the life of your air conditioning system.
If you've already had a TPO installation for your building, you may be wondering how long you can expect this roofing material to last. On average, TPO roofing has a lifespan of about 20 years though, with proper care and maintenance, this roofing material can last much longer. Fortunately, TPO repair is a relatively simple process, and when you work with a skilled roofer like our team at HOMETOWN ROOFING you can get your roof back into shape in no time at all. Meanwhile, when TPO replacement is needed, it can be completed quickly and with a minimum of disruption to your operations.
The Cost of TPO Roofing
Now that you know all about the benefits of TPO roofing, you may be wondering whether this is truly the right choice for your business. If that's the case, you can count on the team at HOMETOWN ROOFING to assess your current roof and determine whether you're a good candidate for TPO roofing or other single-ply roofing options such as EPDM roofing or PVC roofing. We can be there to lend a hand with TPO installation, TPO replacement, and TPO repair. To get help with TPO roofing in Omaha, NE, reach out to our team. Give us a call at 402-896-3639.