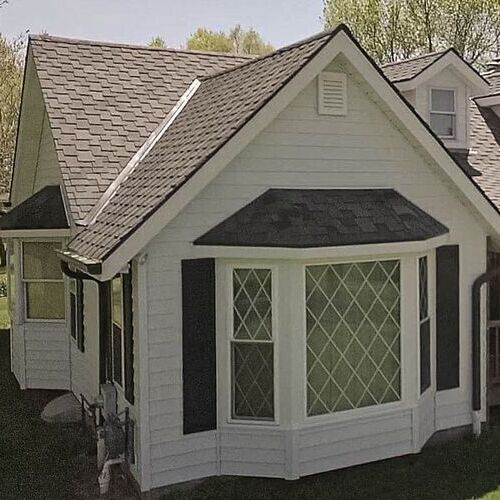 Is It Time For New Siding?
Siding is an important part of your home's exterior, protecting it from the elements and improving its appearance. If your siding is damaged, it can let water and air into your home, which can lead to expensive repairs. That's why it's important to schedule siding repair or to install new siding as soon as possible when your current siding begins to show its age. If it's time for siding installation in Omaha, NE or the surrounding area, or even if it's just time for siding repair, the team at HOMETOWN ROOFING can be there for you. Give us a call at 402-896-3639 to get things started.
When to Schedule Siding Installation
There are many things that may indicate a need for new siding, even if there isn't obvious damage to the siding on your home. For example, if you've seen an increase in your energy bills. If your home is not well-insulated, old, drafty siding can be to blame. Newer, more energy-efficient siding can help reduce your heating and cooling costs. You could also see issues such as water damage, peeling paint, or cracks in your siding. These are all signs that it's time for siding installation or in some cases signs it's time for siding repair.
A Variety of Options
If you're thinking about replacing your siding, there are a few things to consider. First, what type of siding do you want? There are many different types of siding on the market, from classic choices such as vinyl to options such as Hardie Board siding.
Each type of siding has its own benefits and drawbacks. For example, vinyl siding is a popular choice because it's relatively inexpensive and easy to install. However, it's not as durable as some other types of siding, so it may need to be replaced more often. Hardie Board siding is more expensive than vinyl, but it's also much more durable and can last for decades with proper care.
Reach Out to Schedule Service
Do you need siding installation in Omaha, NE? Is it time to schedule siding repair? Whatever the case, we can be there for you. We provide siding repair and replacement in addition to the various other residential roofing and commercial roofing services we offer. Give us a call at 402-896-3639 to schedule your service.