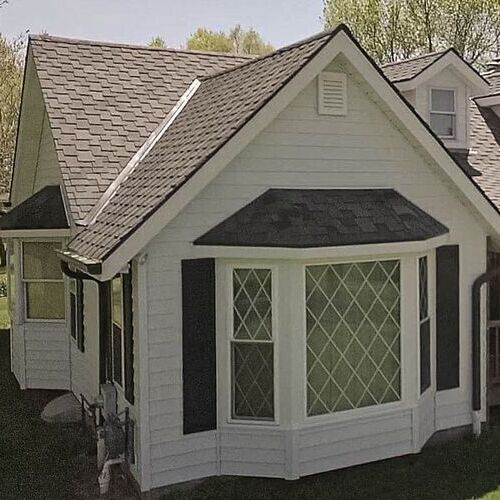 Let Us Check Your Siding
When you are thinking about how a roofing company can help you, it may not be obvious that a service they might also offer is siding repair. However, our team at HOMETOWN ROOFING is able to do just that. If you are interested in learning more about siding installation in Omaha, NE, we can give you all the information that you need to know.
Make sure you reach out to us when you notice that your siding doesn't look as good as you want it to, or you feel like you may need new siding placed on your home. Contact us at 402-896-3639 and we'd be more than happy to discuss your options with you and talk to you about all the services we offer, including roof repairs, gutter installation, and more.
We Can Repair or Install
If you have siding on your home that is aging, isn't doing its job, or is damaged, this is the type of thing that you should have looked at, before it leads to leaks, mold, or something else leaching into your home. In some cases, we may be able to repair sections of your siding or fasten it properly to your exterior. On the other hand, if your siding is beyond repair or it would be cheaper to install new siding on your house, this is what we would recommend to you. You can trust our expert opinion on what the best choice is, since we never expect our customers to opt for something new when it isn't necessary.
Keep Your Home Looking Great
The siding on your home is a feature that people see when they look at your home. You also have to look at it. Do yourself a favor and make sure it has the appearance that you want it to have at all times. When you need siding installation in Omaha, NE, just give us a ring at 402-896-3639. After we install your new siding, we are available to help you maintain it and can inspect it via a roof inspection when this is called for, and to ensure it doesn't develop any sudden issues.