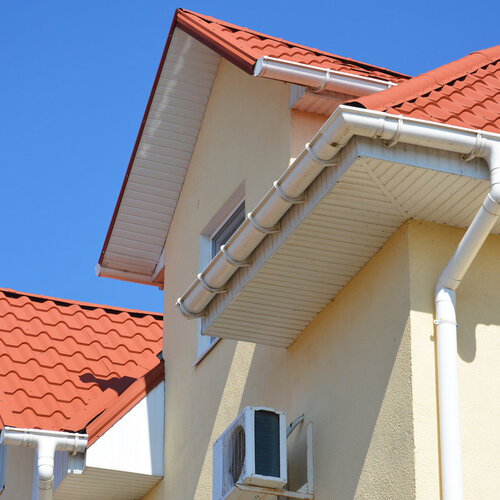 We Repair All Parts of Your Roof
When you have a new roof installed, there are parts of the installation that can be just as important as the new shingles. However, in some instances, those aspects are overlooked or simply forgotten about. Some of the most important parts that should be addressed regularly are the soffit and fascia. Even if you have never heard of them, they are important components of your roofing system. At HOMETOWN ROOFING, we know how important these things are.
If you are curious about what they are and if yours are in good condition, you can talk to our professionals about soffit and fascia in Omaha, NE. We probably have the answers to your questions and will be able to take a look at yours to find out for sure. Additionally, we can provide a roofing inspection that covers all the aspects of your roof, including skylights and gutter systems as well. Call on us at 402-896-3639 to set up an appointment with our experts.
What Soffit and Fascia Do
The soffit and fascia that are present on your home are actually two different parts of the roofing system that work together. If you take a look at your roof, you may notice that there are parts that go beyond your walls. The material that is underneath this overhang is what is known as a soffit. The fascia secures the soffit and is on the front of it. If you have a gutter system, it likely sits on your fascia, in order to be securely fastened to your home. Both the soffit and fascia can be made of different materials, usually wood or vinyl.
Why They are Crucial
The soffit and fascia need each other for support, and they also support your roof and your gutters. However, since you may not have heard of these things before, there could be a chance that you have never considered if they have been inspected or replaced, since you have owned your home. In many cases, when a homeowner gets a new roof, they should also replace their soffit and fascia. They must also be inspected regularly to make sure they are not damaged and are free from flaws. You can call us to inspect them for you when you need to or talk about options when it comes to replacing them.
Installation and Repairs
At HOMETOWN ROOFING, we are able to offer both soffit and fascia installation and repairs. You may need a new installation if you have never had one before or yours are at risk due to age, storm damage, or something else. The same is true for repairs. If there is a weakness in either your soffit or fascia, this is something that should be fixed as soon as it is noticed. Otherwise, you may see pests or moisture in places where they shouldn't be. It can also affect the integrity of parts of your roof or gutters.
Help is Here
You can always work with us when it comes to your soffit and fascia in Omaha, NE. These are small areas of the exterior of your home, but if they aren't working right, they can still lead to pricey roof repairs. To prevent this from happening, you may need our help. Go ahead and set up a meeting with us at 402-896-3639 for more information and to learn about more of the residential roofing services we offer.