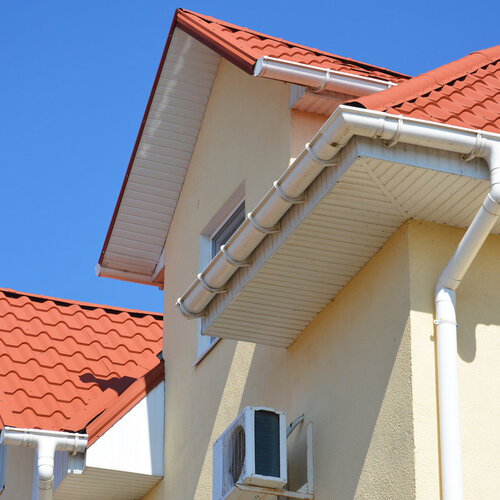 Soffit and Fascia Showing Signs of Damage?
You may have heard of the soffit and fascia, but do you know what this part of your roof is? And do you know the importance of this part of your roofing system? The soffit is the part of the roof that projects out from the wall and covers the top of the fascia. The fascia is a board that covers the ends of the rafters and helps to keep the water out. If either of these parts is damaged, it can cause problems with entire the roofing system. If you've found yourself in need of soffit and fascia repair in Omaha, NE or the surrounding area, or even soffit and fascia replacement, we can be there for you. Just give us a call at 402-896-3639 to set up your services.
Identifying the Need For Soffit and Fascia Repair
You may have a better understanding of the soffit and fascia and their importance to your roofing system, but identifying damage to the soffit and fascia may still be a challenge. However, you need to be able to identify the need for soffit and fascia repair so you can get those repairs taken care of as quickly as possible. Even a small amount of water intrusion into your roofing system and your home can lead to far bigger problems in a relatively short amount of time.
Keeping that in mind, signs that you may need soffit and fascia repair include:
Water stains on the ceiling: If you have water stains on your ceiling, it's a good indication that there is some sort of water intrusion on or around your roof. This could be due to a damaged soffit and fascia, or it could be due to another issue entirely. In any case, you'll want to have a professional check out the issue.
Peeling paint: If you notice that the paint on your soffit and fascia is peeling, it's likely due to water damage.
Mold and mildew: If you see mold or mildew on your soffit or fascia, that's a good indication that there's been some water intrusion.
If you've noticed any of the above signs, or if you have any other reason to believe that your soffit and fascia are damaged, it's time to call in a professional. We'll be able to take a look at the damage and determine whether repairs will be sufficient or if a soffit and fascia replacement will be necessary.
Repair and Installation From Real Professionals
Once you've decided that you may need soffit and fascia repair or installation, it's time to call in a professional. You may be tempted to try to handle the repairs or a new soffit and fascia installation on your own, but this is not a good idea in most cases.
After you have called in a professional like the team at HOMETOWN ROOFING you can get a more accurate assessment of the issues you are experiencing with your soffit and fascia and determine whether a repair or replacement is necessary.
Reach Out to Our Team
The team at HOMETOWN ROOFING has extensive experience with both residential roofing and commercial roofing systems. This includes experience with soffit and fascia installation and repair, so you can be certain the job will be done right when you work with our team. If you're ready to schedule an installation or soffit and fascia repair in Omaha, NE, we invite you to get in touch. You can reach us at 402-896-3639.