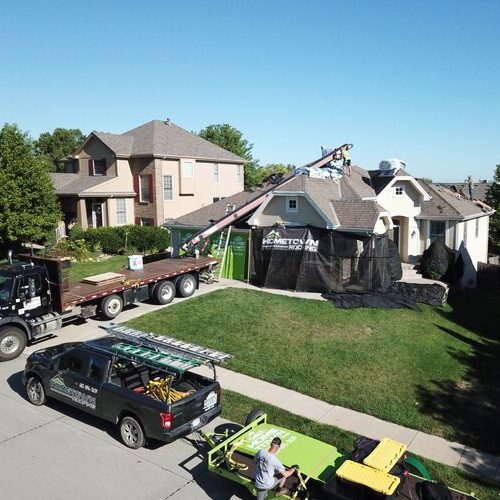 An Alternative to Slate
Like many others, you may like the look of slate roofing, but are unable to have one placed on your home. This is something that you don't have to be upset about, since there is a roofing material known as synthetic slate, which is a good value and looks much like natural slate. At HOMETOWN ROOFING, we are available to provide synthetic slate roofing installation in Omaha, NE for you.
When you consider how long roofs are designed to last, you should be sure to take the time to get a roofing type that you like the appearance of, since you are going to have to look at it each day. Be sure to talk to us at 402-896-3639 to learn more about synthetic slate, as well as other types of roofing we can install including clay tiles, concrete tiles, and impact resistant shingles.
Aspects of Ownership
There are a number of reasons to find out more about synthetic slate, since there are many features that make it a good idea for a new roof. This roofing lasts for many years, and is able to be recycled whenever it wears out. Moreover, it is far more lightweight than natural slate, so it won't weigh down your roof. You can even trust it to keep its looks when exposed to UV light every day, since it is designed not to fade. This faux slate can also resist fire and impacts.
Installation is No Problem for Us
Not all companies are able to offer synthetic slate roofing installation in Omaha, NE, but our team works with the best products on the market. Essentially, you can trust us to provide you with the best roofing options, so you can get a roof that will last for decades. Besides that, we can help you keep it up properly, through roof inspections, so you will always know if there is a concern on your roof that must be fixed. Our team is ready to hear from you, so they can lend a hand. Call us at 402-896-3639 to get your free quote and you will be one step closer to a new roof for your house.