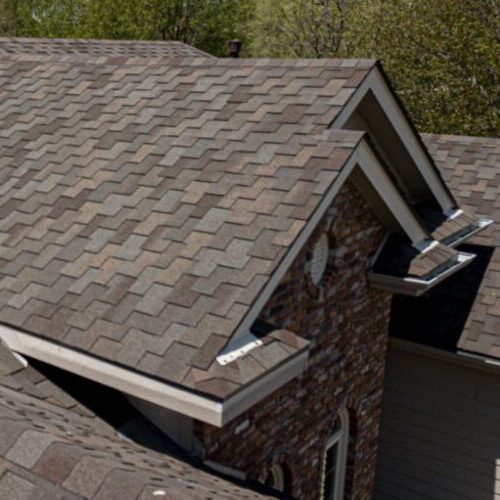 Residential Roofing Pros in Omaha, NE
Keeping the roof of your home intact is important, so you can prevent major damages to your home and property. This is a job that you may not be able to do by yourself. Instead, consider letting us be your ally at HOMETOWN ROOFING. Our experts have plenty of experience as a residential roofer in Omaha, NE.
There are a number of different jobs we can complete for you, everything from roof installation to storm damage repairs. Be sure to lean on us when you need our help and need it in a hurry. Call on us at 402-896-3639 to get the process started.
Roof Installation
As is true with many other roofing companies, we are skilled when it comes to roof installation. However, what sets us apart are the materials that we are experienced with. Our team only works with the top roofing on the market, and we are able to install a variety of different types and styles. These include asphalt shingles, clay, concrete, and slate, among others. Regardless of what your style is and what your budget looks like, we have a roofing material that will be the best fit for your roof.
Roof Inspections
Another way we can keep your roof looking great is by providing roof inspections. You are supposed to have your roof inspected every year or so, unless you recently purchased a new roof. If you haven't had yours inspected in a while or don't remember the last time you did, it could be necessary to call us to schedule an inspection. When we inspect your roof, we will search all areas for signs of damage and wear, so we can apprise you of the situation that is present. You may need repairs or quick fixes done, or it may be more cost effective for you to invest in a new roof. Keep in mind that whatever the proper course of action is, you can trust us to give you the bottom line. We will never tell our customers to purchase new products if this isn't what the best choice is.
Roof Repairs
We can also get to work on roof repairs, when this is the service that you are in need of. No matter if the repairs are simple or exhaustive; our roofers can be there to lend a hand. Even small leaks or holes could cause big damages when they are ignored or aren't noticed right away. This is why it is especially important to have your roof inspected regularly or whenever you are thinking about it. Furthermore, it can improve the lifespan of your roofing, since it is being maintained properly.
Call Our Team Right Away
You may need a residential roofer in Omaha, NE but you aren't quite sure what you need help with. If this is the case, it is still okay for you to talk to us. We can explain all of the options we will provide for you, and since we may also come and inspect your roof, this could help us advise you on what should be done and what shouldn't. Let us assist in keeping your roof and home protected in any way we can. Contact us at 402-896-3639 when you need the help of one of the best roofers in the area. You can call us for answers related to both residential and commercial roofing.