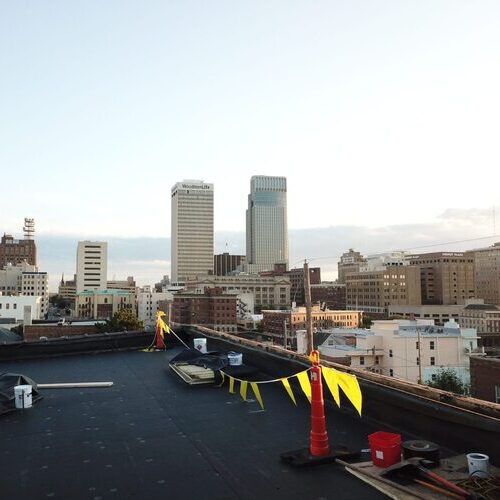 A Reliable Roofing Option
EPDM roofing is a reliable option for any home or business. This type of roofing is made of a durable rubber material that is resistant to tears and weathering. This makes it a great option for climates that experience extreme temperatures and storms – climates like ours. If you're interested in EPDM roofing in Omaha, NE our team can be there to help. Reach out by calling 402-896-3639 to learn more about this roofing option and how it could potentially benefit your business.
Why Choose EPDM Roofing?
Its durability isn't the only thing that makes this roofing material stand out. EPDM roofing is also easy to install, which in turn makes the installation process something that can be completed fairly quickly – usually within a day. Additionally, it's a cost-effective roofing solution that can help you save money in the long run. If you're looking for a reliable and affordable roofing option, EPDM is worth considering.
Of course, as durable as it may be, damage can still occur from time to time. When you do find yourself in need of EPDM repair, our team can be there to help. We include EPDM repair among our many specializations and we can have your roof back to its original condition in no time. However, we'll also begin every project by conducting a full assessment of your roof's current condition, and in situations where a repair just won't get the job done, our team can be there to help with a full EPDM replacement.
Get in Touch With Our Team
The team at HOMETOWN ROOFING is here to help, whether you are looking for a brand-new EPDM installation, an EPDM replacement, or you just need a few EPDM repairs to get your roof back into shape. We can also help with other commercial roofing options, such as TPO roofing and PVC roofing.
If you're interested in learning more about EPDM roofing or would like to schedule a consultation, reach out to our team today. We'd be more than happy to answer any questions you may have and help you decide whether this is truly the best roofing solution to meet your needs. For help with EPDM roofing in Omaha, NE and the surrounding area, our team can be there for you. Give us a call at 402-896-3639 to schedule your service.