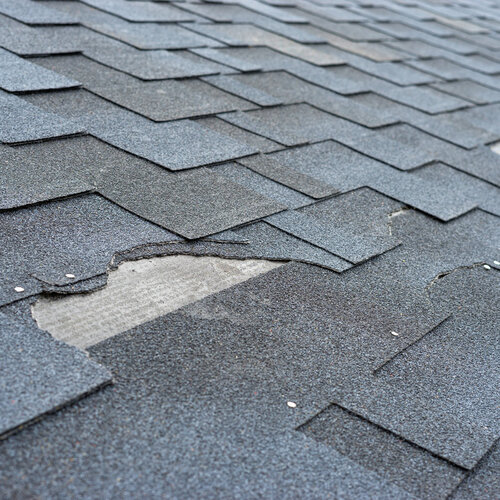 Repairs After Wind Damage
Wind is one weather aspect that you may not think about when you are considering how your roof can become damaged. However, there are many instances in which wind can cause problems for your roof, whether there are high winds, serious storms, or hailstorms that have come through your region. The good news is that our roofers at HOMETOWN ROOFING will be able to handle any issues that plague your roof after wind damage. We can handle the specifics, so you don't have to.
Let us be your team for roof wind damage repair in Omaha, NE and we will be able to inspect your roof, fix problems that are present, and let you know the overall condition of your roof. Reach out to us at 402-896-3639 to hear more about this service. 
What to Look For
You may not know if you have wind damage on your roof, especially considering it can be difficult to spot. However, there are a few things that you can look for, which may clue you into a problem on your roof. One is if there are missing shingles or sections of shingles missing. This can lead to leaks and problems for your roof and home. You should also check inside and outside your home to note if there are any leaks that you can spot. If there is a weakness on your roof, it may have caused a new leak, which you might be able to see for yourself. If you see a leak, call us for help as soon as you can.
We're Here to Serve You
You don't have to go it alone when it comes to roof wind damage repair in Omaha, NE. Our team is experienced when it comes to roof repair, and we can also fix other parts of your home as well, such as gutters and siding. If these features were also impacted, this can come in handy for you, since one company can handle each of these jobs. To talk to us directly about your needs, call us at 402-896-3639. We are here to help you and do our part to keep you safe.