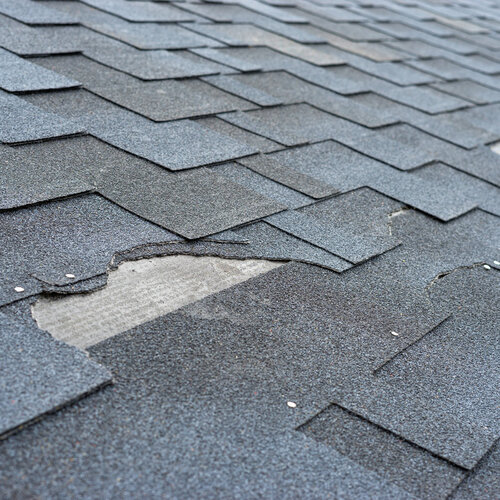 Dealing With Wind Damage
Wind can cause a lot of damage to a roof. It can knock off shingles and tiles, and strong enough wind can even remove entire sections of the roof. Wind can also blow debris into a roof, which can cause damage to the roofing material or even the underlying structure. In addition, strong enough wind can even blow roofs off of buildings. But no matter how big or small the damage caused by the wind is, it's important to get it taken care of as quickly as possible. If you've found yourself in need of roof wind damage repair in Omaha, NE or any surrounding cities, our team can be there for you. Give us a call at 402-896-3639 to schedule your service.
When You Need Roof Wind Damage Repair
If you've noticed damage to your roof caused by wind, it's important to take action right away. This is because leaving the damage untreated can lead to further damage and even structural problems with your home. The steps you should take when your roof is damaged by wind begin with inspecting the damage. The first thing you should do is take a close look at the damage and look for problems such as missing shingles or tiles. If you see any damage, it's important to call a roofer right away and schedule an emergency roof repair.
Do note that if the damage is widespread or if you do see any structural problems, it's important to evacuate your home and call for immediate assistance. Once you're safely out of your home, our team can come out and assess the damage. We'll work quickly to make sure that your home is safe and secure and to provide any roof wind damage repair that is needed. We can also help with roof replacement in situations where there is more extensive damage.
Get The Help You Need
If you've experienced wind damage to your roof, our team can help. We can provide roof wind damage repair in Omaha, NE and the surrounding area. As soon as you notice any damage to your roof, reach out to our team. We can get things started with a roof inspection if you suspect damage, and we can be there to provide emergency roof repair right away if necessary. Call 402-896-3639 to get the help you need.