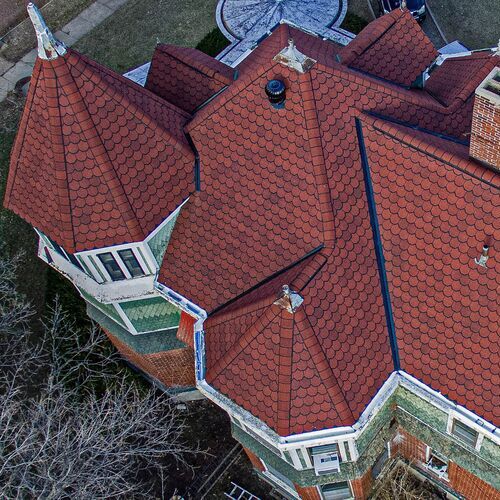 An Exceptional Choice in Roofing
A clay tile roof is an excellent choice for roofing material. It is durable, looks great, and it's an affordable choice. Clay tile roofs are made from natural materials, so they are also an environmentally-friendly choice – something that is incredibly important for many homeowners today. On top of all this, they can do a lot to add value to your home. If you're considering a clay tile roof installation in Omaha, NE our team can be there to help throughout the process. Get things started by giving us a call at 402-896-3639.
Why Choose a Clay Tile Roof Installation?
When it comes to roofing material, clay tile has a lot to offer. Among the most notable benefits of this choice in roofing is the fact that it is exceptionally durable. It's not uncommon for clay tile roofs to last upwards of 100 years with the proper care and maintenance. That's a significant investment and one that many homeowners are happy to make.
Another big selling point for clay tile roofs is the curb appeal they offer. There's no denying that a clay tile roof is especially attractive. It can add a touch of elegance and sophistication to any home. This makes it a popular choice for those who are looking to improve the appearance of their home, whether they're planning to sell or not. Finally, clay tile roofs can add value to your home. They're seen as a high-end roofing material, so they can increase the resale value of your home. If you're planning to sell in the future, a clay tile roof can be a wise investment.
Of course, you may also be in need of other services, and we can help with that as well. Our team can provide clay tile roof repair whenever you have experienced damage, and if the time has come for a new roofing system we can be there with a clay tile roof replacement as well.
Get in Touch Today
If you're ready to install a clay tile roof on your home, our team can help. We have extensive experience with this roofing material and will be there to guide you through every step of the process, whether you are seeking a new roof installation or you're looking for help with clay tile roof repair, clay tile roof replacement, or other services such as roof inspection. To get things started with a clay tile roof installation in Omaha, NE reach out to our team. Call 402-896-3639 to get things started.