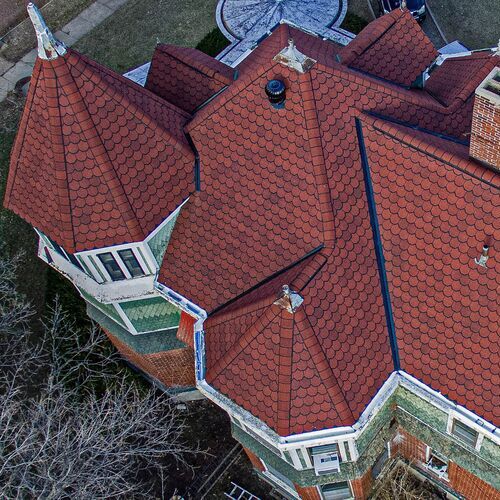 Give Clay Tiles a Chance
If you have clay tiles on your home or you want them, you are probably aware of how special they look on your roof. We are a company that has the expertise to install roofing of this type, as well as help you upkeep it. This can help you feel more comfortable with your roof. At HOMETOWN ROOFING, our team is able to provide multiple services related to residential roofing, including clay tile roof installation in Omaha, NE.
You can converse with us whenever you are ready to talk about clay tiles or if you want more information about other types of tile roofing that may be prudent for your home. We can discuss the aspects of each type. You can contact us at 402-896-3639 once it is time for a new roof.
Benefits of Clay Tiles
There are many reasons why clay tiles may be the right investment for your home. They are able to keep their distinct beauty and integrity for many years, especially when you have a company like us on your side that can help you with replacements when necessary. This type of roof doesn't require much maintenance, and it may help you see a difference in your electricity costs too. It might also make you feel better to have a roof that is made from a natural material, with no synthetic elements, which is not always the case for every type of roofing.
Work with Us Now
When you are interested in clay tile roof installation in Omaha, NE, we are always available to provide you with the details that you need. We want to help you keep your roof looking like you like it and keeping your clay tiles intact. Talk to us when you are in the market for a new residential roofer, or you want to talk to us about roof installation at your home. Not only do we work with clay tiles, but we have experience working with many other types of roofing for your home. You can ask us for our expert advice any time you are interested. Simply dial 402-896-3639 to find out more.