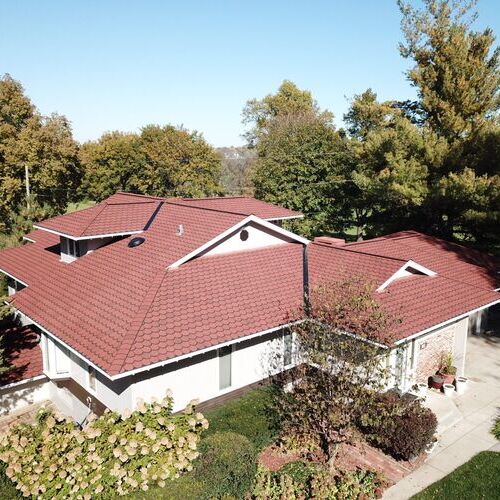 An Attractive Alternative to Tile
At our company, we are proud to offer the installation and repair of synthetic tile roofing as one of our many services. Synthetic tile roofing is a great option for those who want the look and feel of traditional clay or concrete tiles but don't want the added weight or expense that often comes with them. Interested in synthetic tile installation in Omaha, NE or the surrounding area? Reach out to our team at 402-896-3639 to learn more about this option.
Choosing Synthetic Tile Installation
There are many benefits that come with a synthetic tile installation for your roof. The synthetic tiles we use are made of durable materials that will stand up to the harshest weather conditions and last for many years. They're also much lighter than traditional tiles, so they won't add any unnecessary weight to your roof. And because they're less expensive than traditional tiles, synthetic tile installation can be a great way to save money on your roofing project while still getting something a little bit different.
While repair isn't needed often with this roofing material, it may still be needed from time to time. If you find yourself in need of synthetic tile repair, the HOMETOWN ROOFING team can be there to quickly get your roof back into shape. We'll work quickly and efficiently to repair any damage and have your roof looking like new in no time.
Schedule Your Service Today
If you're interested in synthetic tile installation or repair for your home or business, reach out to our team. We'll be happy to answer any questions you have and help you get started with your roofing project. Our team can be there to help you with every step of the process, from deciding whether synthetic tile installation is really right for you and your home to providing any synthetic tile repair that may be needed over the lifespan of your roof.
If you're ready to schedule synthetic tile installation in Omaha, NE, or even if you're just looking for a little help with repairs, reach out to the HOMETOWN ROOFING team. We can be there to help with various other residential roofing and commercial roofing projects as well. You can reach us at 402-896-3639.