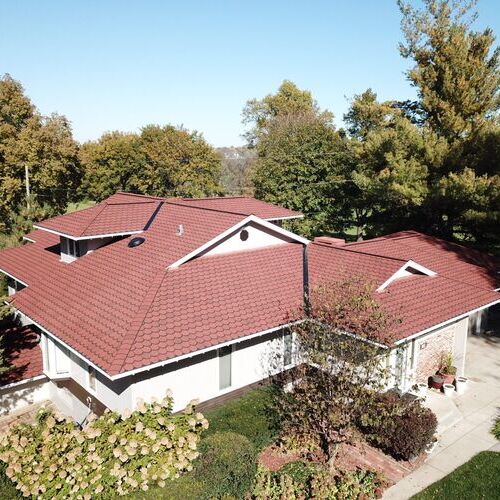 Synthetic Roofing Options
In terms of roofing types, there are so many options out there that it can make your head spin. However, some of the best ones may not be on your radar. If you are in the market for a new roof, it can be worthwhile to consider synthetic tile options for your home before you make your final decision. At HOMETOWN ROOFING, we work with this type of roofing and can explain the pros of them to you.
You can work with us for synthetic tile installation in Omaha, NE, and take advantage of our other services after your roof is installed. They include roof repair, emergency repairs, and much more. Our team is here to aid you or to answer your questions. Just call us at 402-896-3639 to find out more.
Why You Should Consider Them
There are a few synthetic tile options available, and many of them look exactly like their natural counterparts, or in some cases, come in different colors, so you can find a look and style that appeals to you. For example, there are synthetic tiles that are designed to look like slate, wood, and asphalt shingles, but have additional advantages to consider. For the most part, these options are able to be recycled and won't wear out due to daily weather conditions or the sun's rays. While every roof will need to be inspected regularly, overall, synthetic tiles don't require much maintenance.
Work With the Best Roofers Around
You shouldn't limit your options when you are trying to determine what type of roofing is best for your home. As an alternative, you should talk to a roofing company that has experience with many different types of roofing and can give you information on the types that would be perfect for your home. Rely on us for synthetic tile installation in Omaha, NE, or let us install another type of roofing for you. We can inform you about all the types of tile roofing that are noteworthy, and help you make a decision that you will be comfortable with. It is a big decision, and we understand this. To talk to our experts, dial 402-896-3639.