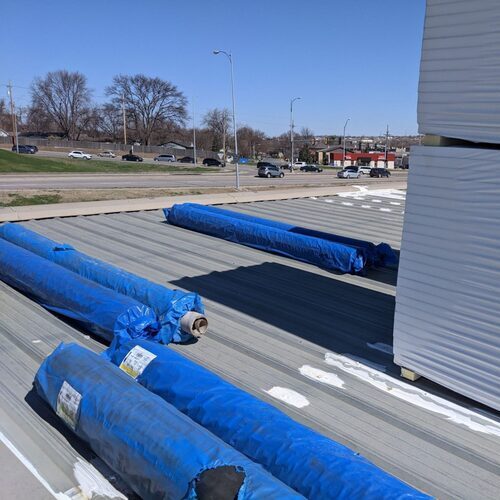 Try PVC for Your Business
Determining what type of roof you want to place on your business is something that you don't have to figure out by yourself. With the assistance of our team at HOMETOWN ROOFING, you should be able to make a confident decision on the type of roof you would like to have placed when you are in the market for a new installation. One type that has significant advantages is PVC. We can talk to you about PVC roofing in Omaha, NE, if you choose to trust us as your commercial roofer.
There are a variety of jobs that we are well suited for when it comes to roofing, so be sure to ask us about our skills when you talk to us. Reach out at 402-896-3639 when you want to keep your roof as secure as possible.
Things to Consider
You may wonder why you should consider PVC roofing for your company. This type of roofing is unlikely to break or crack in different weather conditions, since it is flexible and can hold up in different temperatures. This characteristic is also able to keep water out of your building, since it creates a solid seal for your roof. PVC is also designed to last for decades and it may be able to be recycled, so you don't have to worry that your old roof will take up space in a landfill. The cost of maintenance of this type of roof may be less expensive than other types also, since it doesn't require much upkeep.
Let Us Install Your Roof
Now may be the time for you to think about getting a new roof for your business. If you don't know what type is the best choice for your purpose, it may be a good idea to talk to us about PVC roofing in Omaha, NE. We can also discuss other single ply roofing types that we work with and can install for you. You can always count on us for installation and repairs, as well as other types of jobs. Talk to us at 402-896-3639 to find out all the skills we possess when it comes to commercial roofing.