Our Story
When it comes to experience, we've been in business for over 50 years, so you can count on our expertise to get the job done right. We are locally owned and operated so you can trust that we are committed to every job from start to finish. Fully licensed, bonded and insured, we boast an A+ BBB rating. For a roofer in Omaha, NE you can depend on, come to us. You can reach our team at 402-896-3639.
Quality Services We Provide
We Offer Many Roof Installation Options
Anytime you need a new roof, at HOMETOWN ROOFING, we are the team you should talk to regarding all of the options available to you. It doesn't matter if you need residential or commercial roofing, since we have the skills it takes to install multiple roofing types. In fact, we work with some of the best products and brands in the business, which means they come with warranties and guarantees that may not be present everywhere. Also, we will take the time to explain what the types are well suited for, so you can make the best decision for your roof.
Our Process
Contact us and schedule an inspection.

We evaluate and repair or replace your roof.

Rest easy knowing your house and family are protected.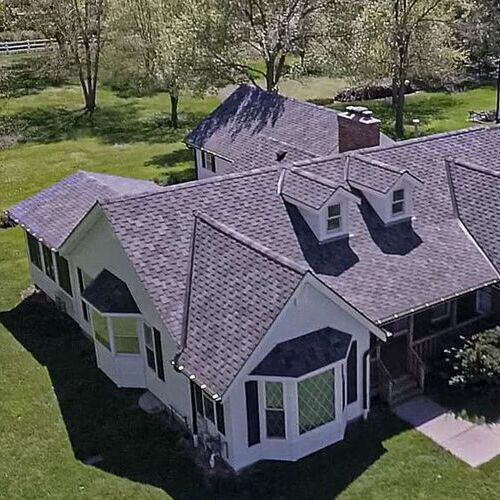 Consistent and Thorough Inspections
Roof inspections are another area where we are able to make a difference. Generally, it is necessary to have a roof inspected often, so you can be sure that your roof doesn't have any large issues or small weaknesses that must be remedied.  When these things are caught early, they may only require easy fixes, instead of extensive repairs. Small repair jobs will also have less of an impact on the running of your business or household. Moreover, we will be there if you need an inspection for your insurance company after damage occurs on your roof. You can be sure that we will check all areas, even the easily overlooked places, and do an exhaustive search, so we won't miss something important or that could affect the integrity of your roof.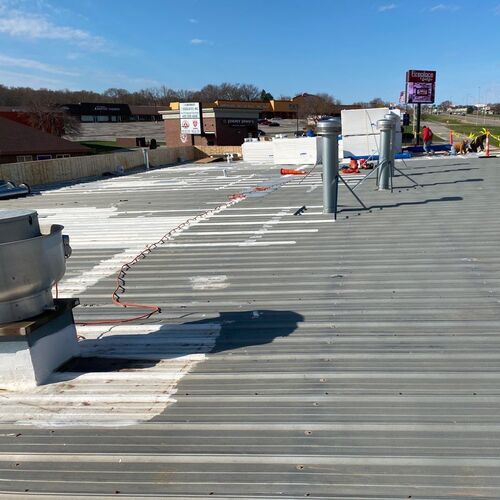 Other Services Available
Our roofers are able to handle jobs that strengthen other areas of your roofing systems as well. For instance, if you are concerned about the condition of your gutter or soffit & fascia, these are aspects that we can assist with. Also, these are features that you should have checked out every so often as well, but you may not think about. However, since they can cause damage to your home when they are aging or not working properly, it is vital to have them looked at. Additionally, we are able to repair siding and skylights, so you can make sure that they aren't causing flaws at your home or office. Overall, we are a roofer in Omaha, NE that cares about our customers and offers a large number of services. This can prevent you from having to trust any other company with your roofing needs. Be sure to reach out to us at 402-896-3639 when you want to take the next step. We are waiting to hear from you and want to answer any questions that you have for us.