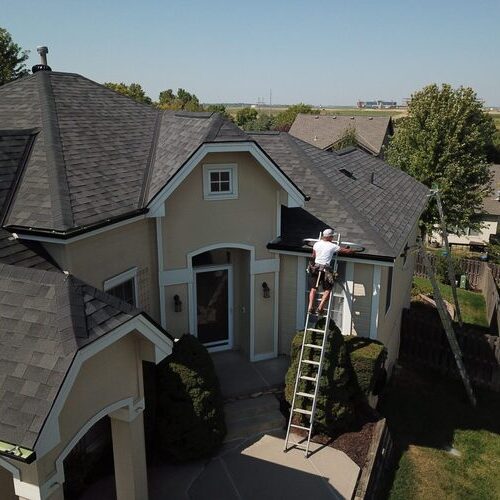 We Provide Many Options
If you have ever been concerned about your roof because you often see storms, experience strong winds, or notice hailstorms in your area, you may be interested to find out that there is a type of roofing that can protect you from this. At HOMETOWN ROOFING, we work with many different types of roofing, including impact resistant shingles, and many are strong and able to withstand different weather conditions.
Besides simply talking about it, we can provide an impact resistant shingles installation in Omaha, NE at your home, so you can prevent worrying when storms are present in your area. You may also talk to us about other jobs we offer that can keep your roof up to date, including gutter repair and roof inspections. You can work with us today by calling 402-896-3639.
What Impact Resistant Means
It is important to understand what impact resistant means in the case of these shingles. For this type of product, they can hold up well when hail hits them or there are other types of harsh weather. This doesn't mean they are infallible, of course, but they are stronger than other options out there. Moreover, they are designed to last for decades and some products may add a bit of protection, even if you are in hurricane force winds. Anytime these shingles do become damaged, we are able to lend a hand when it comes to storm damage roof repair, so you wouldn't have to look elsewhere for support after an unfortunate event. We can also be there to help you maintain your roof and make sure that it is without blemishes.
Call to Learn More
You can talk to us any day about roofing and roofing services that we have the ability to handle for you. If you specifically want to discuss impact resistant shingles installation in Omaha, NE, we will be there to chat. We want to help you protect your home and keep you from having to worry about bad weather and how it can affect your roof. Reach out at 402-896-3639 to talk about roofing and to get a quote for your residence.