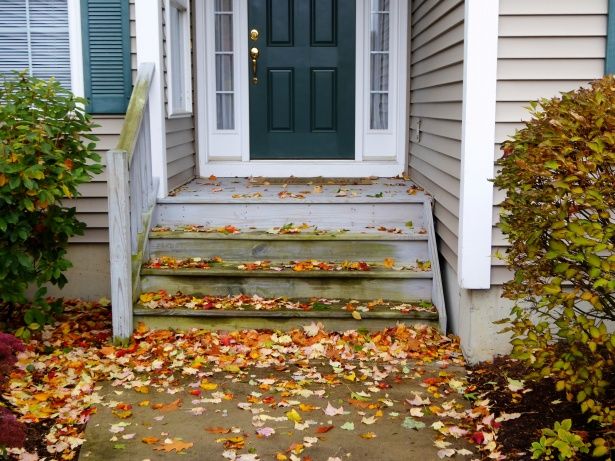 Before we know it, the summer months will be behind us and we will begin 
the descent into cooler weather. Each season in the Midwest has multiple 
weather hazards that can damage your roof. Knowing what to check for after 
one season ends and how to prepare for the next season can save you time 
and money and ensure that your home is comfortable and safe for the 
following season. Before the leaves begin to fall and the temperature dips, 
here is what you should keep in mind to prepare your roof for fall.
Check For and Remove Falling Debris
Wind, hail, and rain can cause branches, leaves, and other debris to fall onto
your roof. Much of this debris will gather in your gutters – especially if you 
don't have gutter guards or if they are already clogged. Try to remove as 
much debris as you can from the gutters and where you can reach on the 
roof. Letting it gather can cause gutters to not properly distribute water and
can lead to damage. This is a good project after every major storm but is
especially important as we start moving into the fall months.
Clean the Gutters
Speaking of those gutters, when is the last time you totally cleaned them 
out? Cleaning gutters is usually not a job any homeowner relishes. It's 
messy, labor-intensive, and can be a little scary if you're not comfortable 
being on a ladder. If you can't safely and effectively clean your home's 
gutters at least seasonally, you need to hire a professional to do it for you. 
They can make sure all debris is out of your gutters and that downspouts are 
functioning properly so that water is directed away from your home's roof 
and foundation. They can also recommend and install good gutter guards to 
prevent buildup.
Remove Overhanging Branches
Though they may not seem like an issue now, trees with branches that hang over your home can pose big problems. If a large storm hits, branches (or the 
entire tree) can fall onto your roof, causing major damage. Even if the 
branches don't break and fall, they'll still deposit plenty of dead leaves onto 
your roof when the fall comes. Now's a good time to trim back those 
branches or remove the tree if it poses a large problem. If you can't easily 
reach the branches or don't have the right equipment, call a professional 
tree service for help.
Make Sure the Attic is Properly Insulated
Was last winter a little chilly? If your heater is having a hard time keeping up with the chill, lack of insulation in the attic could be partly to blame. Now is 
the perfect time to inspect your attic and see if more (or better) insulation is 
in order. You can use mineral wool insulation or spray foam to add protection 
and keep your family comfortable this winter while cutting down on heating 
costs.
Check for Damages
If you haven't given your roof a visual inspection all summer, it's time to do so. There have been plenty of Midwest storms in the past few months and 
you may not know about damage until it's too late. Visually inspect your roof 
for missing shingles, holes, broken gutters, damaged flashing or any other 
signs that it has been compromised. Though you should be able to spot any 
major damage, there are plenty of other red flags that you might miss. This 
is why having a professional inspection before fall is recommended. An 
exterior specialist like those at Hometown Roofing know what to look for 
when it comes to roof and exterior damage. If they find a problem, they can 
either recommend repairs or work with your insurance company to negotiate
a new roof.
Making sure to prepare your roof for fall when the season changes is a good way to keep your home safe and comfortable and take care of small problems 
before they become much larger ones. To schedule your inspection, call the 
Omaha exterior specialists Hometown Roofing today.